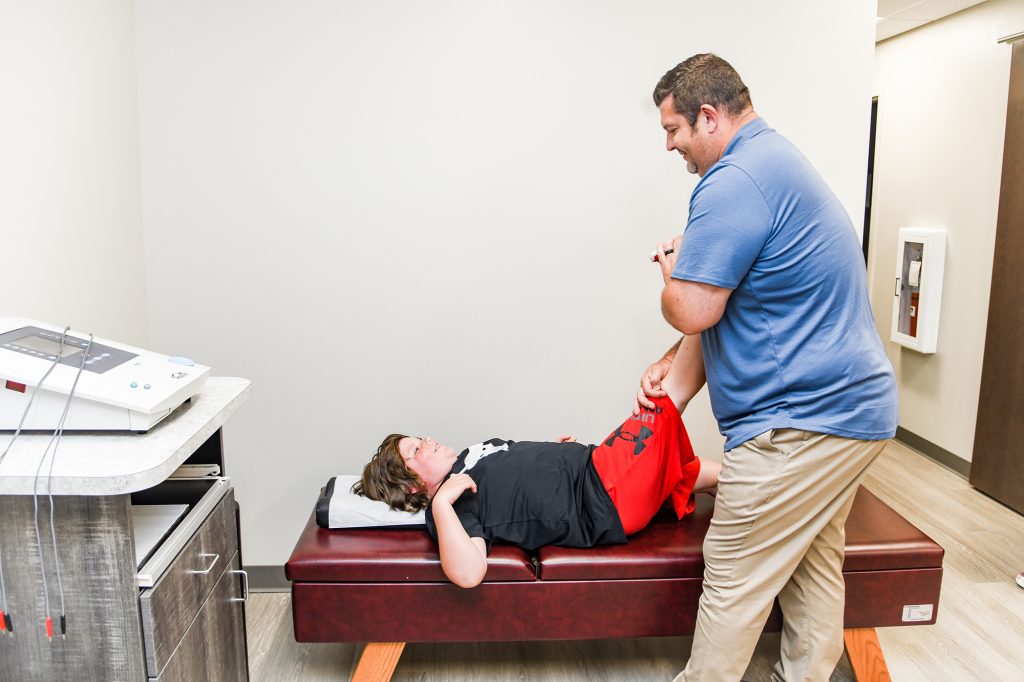 Chiropractic Care

in
our Office
Dr. Surbaugh utilizes multiple techniques to tailor treatment plans to each individual patient in the practice. No two people are the same so treatment plans need to vary as well. Diversified, Gonstead, Pettibon, and Activator techniques are used to treat patients in our office.
If there are specific techniques a patient prefers or wishes to avoid, we make every attempt to accommodate their wishes. Dr. Surbaugh also treats extremities at Advantage. Shoulders, knees, ankles, etc. need care too and will not be overlooked at our office.
At Advantage Chiropractic we strive to provide an excellent level of care for our patients. Our goal is to provide an atmosphere where the patient knows they are our number one priority. When patients are able to enjoy their visits there is a much greater chance for successful treatment outcomes.
Our philosophy is to try to educate as many people as possible to use Chiropractic as a first line of defense against musculoskeletal symptoms. We respect, utilize, and refer to all aspects of healthcare but most musculoskeletal complaints can be improved if not completely remedied by Chiropractic care.